Jonathan Swanson Pianist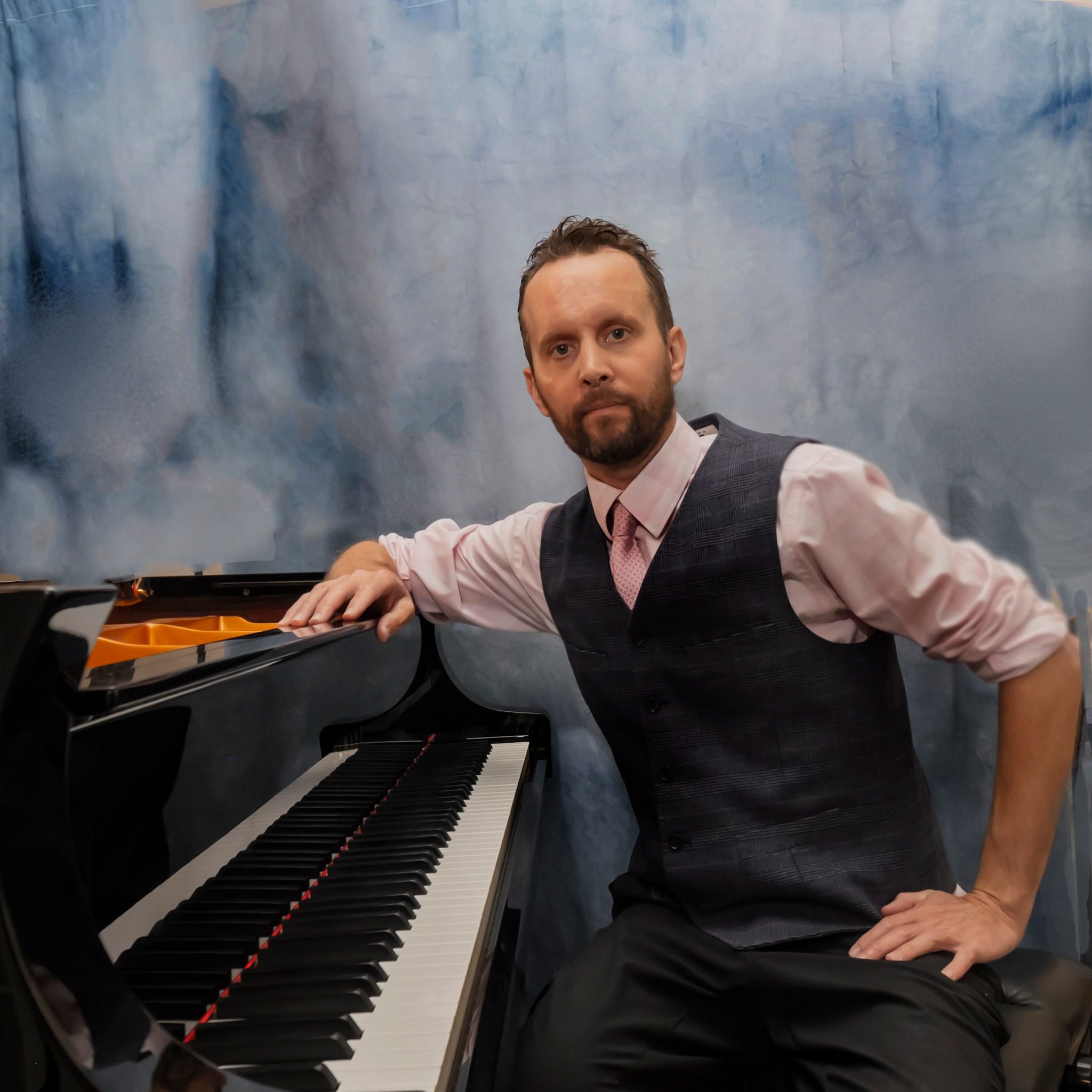 Jonathan graduated from Seattle Pacific University in 1995 and earned a degree in Chemistry. After college Jonathan studied music at Portland State University. Jonathan now lives in Portland Oregon and is focusing on music and nature photography. Jonathan also hosts a very popular Airbnb in Portland Oregon. Jonathan enjoys home improvement projects, computer programming, practicing the piano, performing with concerts with his jazz trio, and kayaking.
He has over 30 years of experience as a professional pianist and music producer. He has performed with his trio for public, corporate and private events. He has been the pianist for several Broadway Musical Theatre Productions including Lucky Stiff, Peter and The Star catcher, and Legally Blonde.
Jonathan has been the arranger for many independent musical theatre projects. He has been an instructor for summer jazz workshops including; Hillsboro Parks and Recreation Camp Amp, and the Mel Brown Jazz camp, and various master classes. As a music producer, He has produced commercial music that has been featured in Foreign Films, Showtime, HBO, VH1, and NPR. Jonathan produces and performs a wide range of styles of music including Pop, Electronic, Latin, Jazz, Blues, Afro Cuban, and Classical.
Currently Jonathan is recording and performing with the Out There Jazz Quartet. In addition, Jonathan is the pianist for Spirit of Grace Church in Beaverton Oregon.
[catchthemes_social_icons]
Jonathan Swanson's Demo Reel